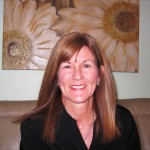 Everyday Kindness is about learning to become aware of the kindness that touches our lives everyday.
Kindness comes in many different forms, both obvious and subtle, it is our awareness of this kindness that brings joy to our lives and the lives of others.
My name is Laura Sanders and it is my hope to share with you a fresh and fun perspective of everyday kindness through real life experience and story telling to assist you in seeing the world from a different point of view.  A point of view where we look through the eyes of awareness and experience our world as one filled with kindness, both given and received.
The various features and aspects of human life, such as longevity, good health, success, happiness, and so forth, which we consider desirable, are all dependent on kindness and a good heart.

~The Dahli Lama